IOWA NICE SPICE SUGAR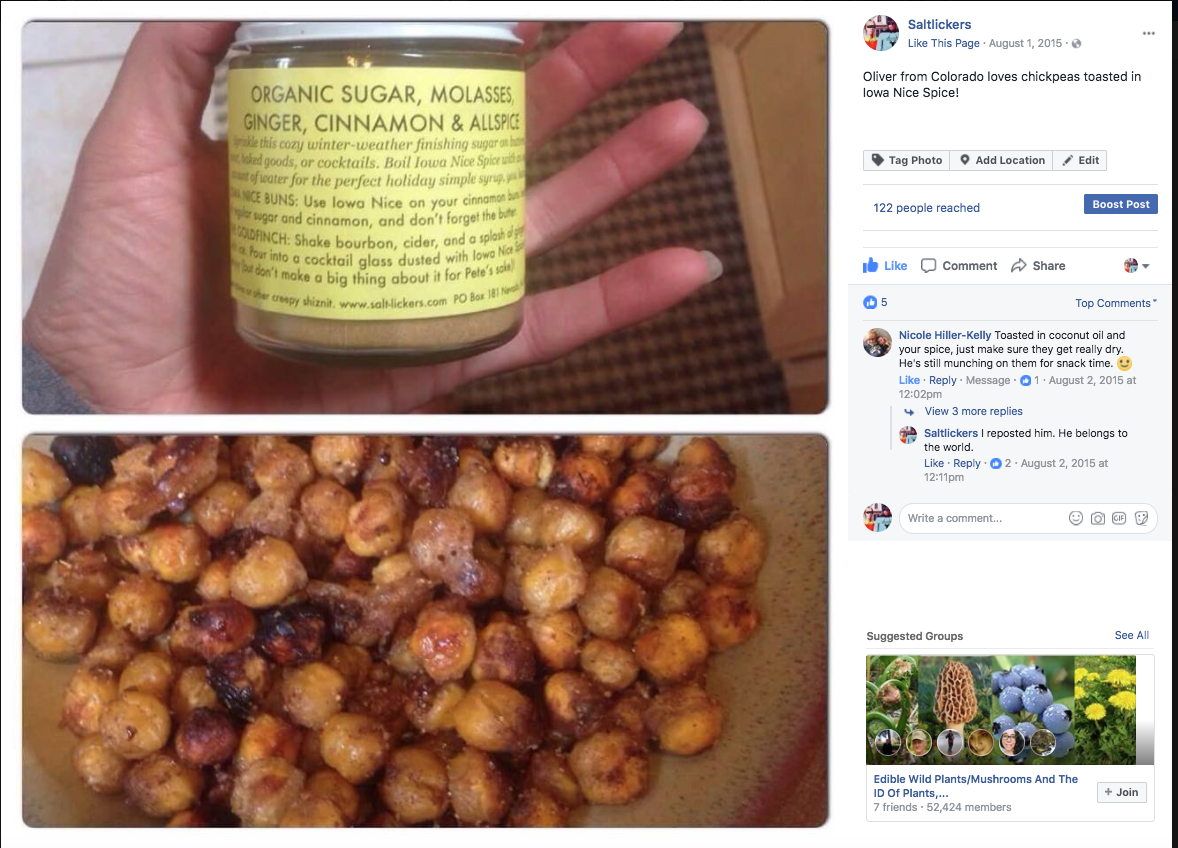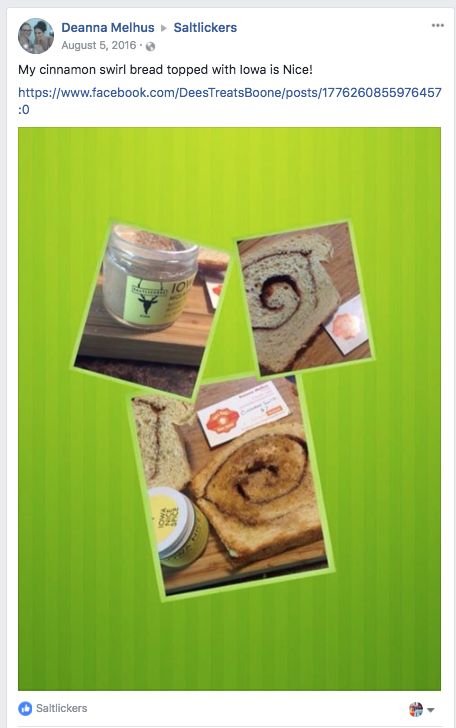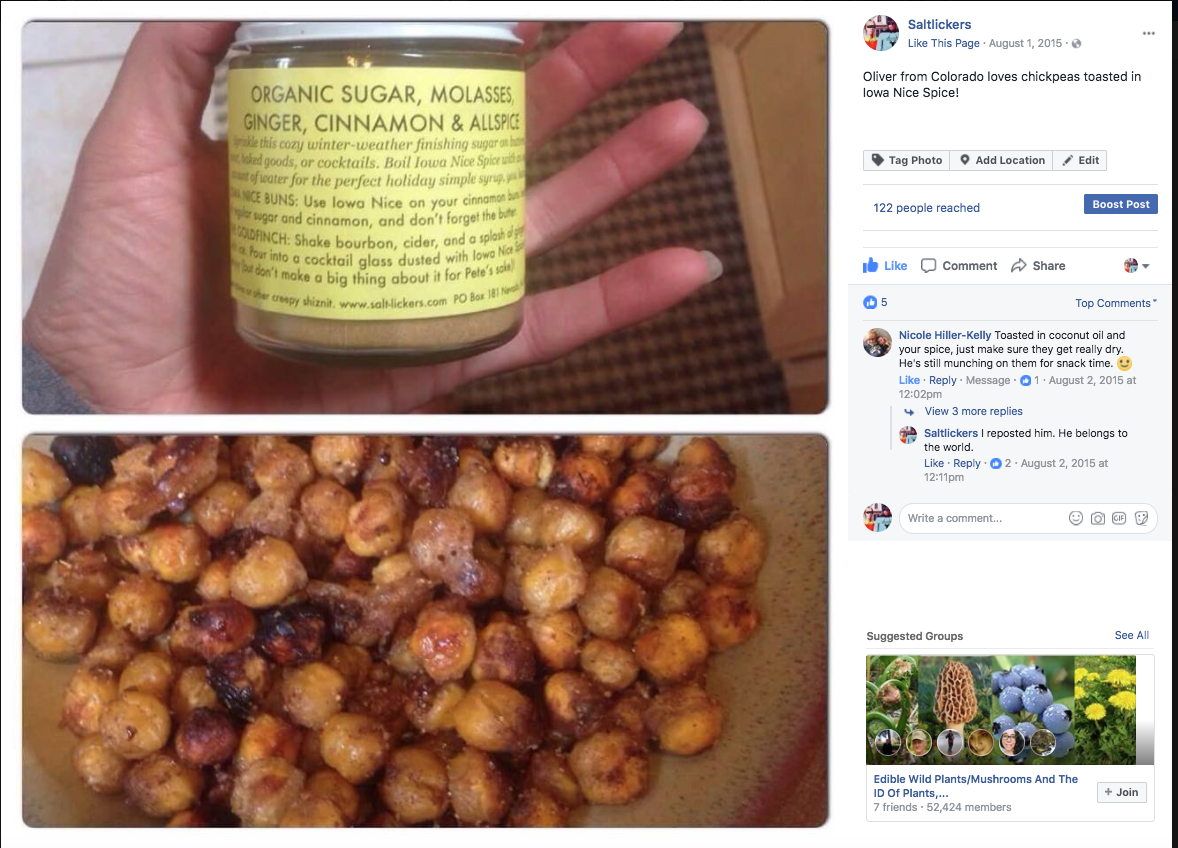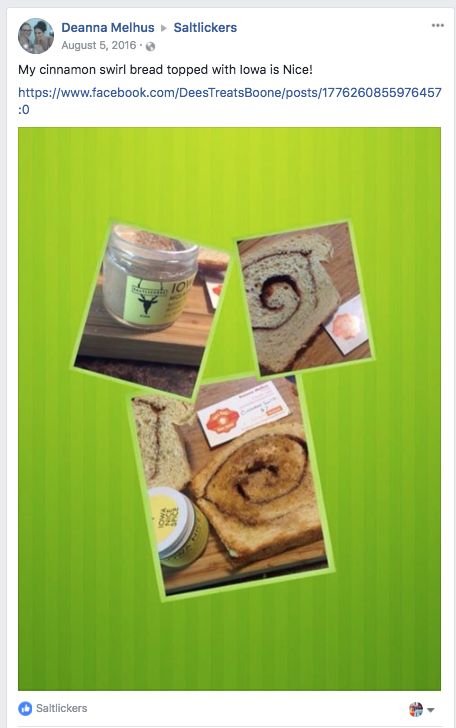 IOWA NICE SPICE SUGAR
ORGANIC SUGAR, MOLASSES, GINGER, CINNAMON, ALLSPICE, LEMON & VANILLA

Like a snickerdoodle in a jar! With the zing of ginger, rich molasses, and a pop of allspice, this is not your grandma's cinnamon sugar. Iowa Nice is deeeelish on buttered toast, oatmeal, French toast, fruit crisps, crumbles, baked goods, fruit salad, and grilled fruit like peaches and pineapple. Iowa Nice Spice is sticky and can clump; since we use no preservatives or desiccants, we recommend keeping it in the fridge with the lid on tight.

IOWA RUBDOWN: Mix 1/4 c Iowa Nice with 2 tbs salt and 2 tbs chili powder (hot or not). Use it as a rub for pork or beef.
IOWA BLAZIN' GLAZE SAUCE: Make the Iowa Rubdown above. Pour it in a saucepan with 1/2 c whiskey or bourbon. Simmer til it thickens. Use it as a glaze. You can also add 1 c ketchup to the finished glaze for an amazeballs BBQ sauce.
IOWA NUTS: Preheat over to 250. Start with 2 c of your favorite nuts, whole, unsalted, in a bowl. Toss with 2 tbs Iowa Nice, 1 tbs oil + 1/2 tsp salt if you want. Use our Smoke Licker for an extra special kick.
THE GOLDFINCH: Shake bourbon, cider, and a splash of ginger ale with ice. Pour into a cocktail glass dusted with Iowa Nice Spice and enjoy (but don't make a big thing about it for Pete's sake)!

Search for more Iowa Nice Spice recipes here.